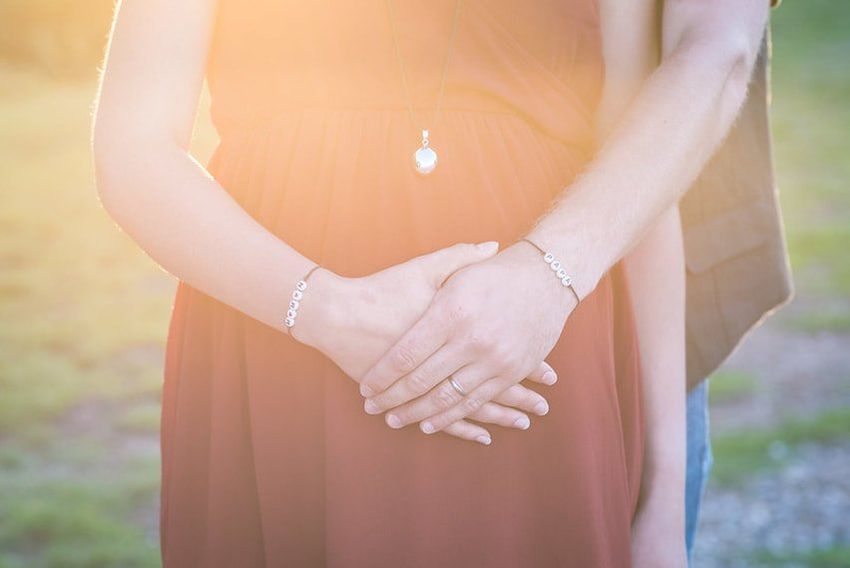 Throughout life, we transition in and out of many phases. These seasons are marked by change and welcoming something (or someone) new into your life. I reflect on this as I am about to enter one of life's biggest transitions for a woman: motherhood.
In October, my husband and I found out that I was pregnant. There were so many emotions that filled our minds and hearts when we first discovered this news⁠–excitement, fear, joy, and overwhelm to name a few. We knew we wanted to start a family, so of course we felt the happy emotions. But when the enormity of how our lives were going to change set in, more of the anxious and fearful emotions followed. All kinds of thoughts raced through my head:
"Oh my goodness, my body is going to change. I've worked so hard to get and stay in shape, and now everything is going to get big and stretched."
"I feel so nauseous and tired, how am I going to find the energy to get through the day and run my business?"
"If I am struggling to get through the day now, how is it going to be with a future pregnancy when we have a young child to take care of as well?" (Can you tell I'm a planner?!)"Am I going to be a good mom?"
"Thank goodness I have the most amazing husband."

Confiding in my husband paired with a whole lot of prayer got me through these initial hard times. To those who saw me on a daily basis, nothing seemed out of the ordinary because I mustered up all the strength I had to be my normal, cheery, positive self. I even ran the Columbus Half Marathon six days after finding out I was pregnant…and set a personal record. I had been training all summer for a PR, and I do not take big goals like this lightly. That was by far the most nervous I had ever been going into a race. It took all the energy I had and I felt horrible, but I did it. I couldn't imagine not hitting that goal.
I share this with you to convey a very important message, and it was something I needed to fully embrace at that time (though I can't say that I did). Perseverance can get you through anything. I truly didn't know if I was going to hit my time goal, and the thought of not achieving this PR I worked so hard for put a horrible feeling in the pit of my stomach…the stomach that was already nauseous. But I knew that I have always achieved the things I truly set my mind to. As I write this several months later, I truly believe that this journey of pregnancy and motherhood will be no different. I don't know exactly how this is all going to look, but I am determined to be the best mom and wife I can be. 
I'm also beyond grateful to have Empower Physio and Wellness. This is the metaphorical baby that I have been growing for over a year now, and there has been lots of perseverance that has helped us get to where we are today. Empowering my clients to feel their best, overcome injuries, and break down preconceived notions of what their bodies can or can't do brings me so much joy. (Like, the kind of joy that has me skipping into the house in the evening with a huge smile on my face). I have never been happier in a "job". If raising a baby brings me half as much joy as building my business, life is going to look pretty darn good. 

Thank you so much for walking with me on this journey. I am grateful for each and every one of you!